There is a type of wine book to suit every wine lover, but whether you dream of out-geeking the country's leading sommeliers, or you just want to finally understand if Petite Sirah is Syrah's little sister, there are books that every wine lover should have within reaching distance of their wine glass. Check out these tried-and-true classics, all of which make great gifts for any wine lover. Some are straight-forward encyclopedias, others are region- or subject-specific musings. All are engagingly written, extraordinarily researched, and thoroughly enjoyable.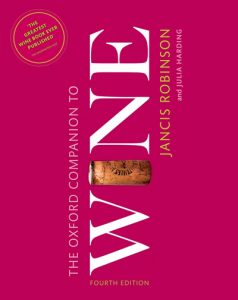 The Oxford Companion to Wine (Oxford Companions, 2015), by Jancis Robinson, immediately became a classic when it was first published in 1994. Since then, it has been updated multiple times and won reams of accolades (including the Glenfiddich and Julia Child/IACP awards). Why is it so popular? It deploys Robinson's passion for precision and snarky wit, and manages to present about 4,000 entries on almost every wine-related subject on earth, from details on regions and grape varietals, to production and farming methods, with historical and contemporary context.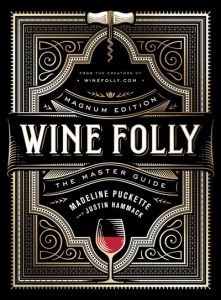 Wine Folly: Magnum Edition (Avery, 2018), by Madeline Puckette and Justin Hammack, changes the wine encyclopedia game. Their approach utilizes innovative, highly visual maps, diagrams, and an easy-to-digest—and dare we say it, light-hearted and fun—color-coding system to explain and illustrate 100 grapes and wines, and 101 wine labeling classification systems. For example, readers who love Pinot Noir from the Willamette Valley can easily see which French, Chilean and South African wines might please their palate the next time they're at the wine shop. The book also highlights up-and-coming wine regions (Greece, Hungary), and provides a primer on acidity, tannins, and food-and-wine pairing recommendations.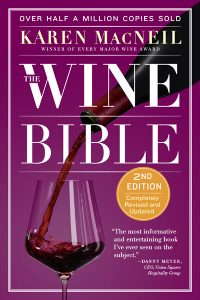 The Wine Bible (Second Edition, Workman Publishing Company, 2015), by Karen MacNeil, the only American to have won every major wine award given in the English language, manages to be both utterly erudite and scholarly, and completely approachable and entertaining. The Wine Bible is analogous to a deep and immersive course on wine; readers will emerge with a deep understanding of the fundamentals of wine, peppered with fascinating anecdotes about historical winemakers and regions, plus handy glossaries, definitions, maps and bottle recommendations. Her wine descriptions, drawn from tasting more than 10,000 wines and visiting regions from China to Slovenia to Mexico, are memorable. Here's her take on a Riesling: "A laser beam. A sheet of ice. A great crackling bolt of lightning."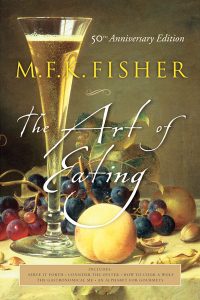 The Art of Eating, 50th Anniversary Edition (Houghton Mifflin Harcourt, 2004), by M.F.K. Fisher, is about more than food. It's about food's relationship to love, life, laughter, and yes, wine. Fisher's book celebrates life as it happens at the table, and the manner in which wine and food go together to create an endless bounty of flavor. While wine lovers may not reach for this book to learn about the art of making Pinotage, they will reach for it when they need to be reminded of the art, majesty, and beauty inherent in a sharing a glass of fermented sunshine with people they love.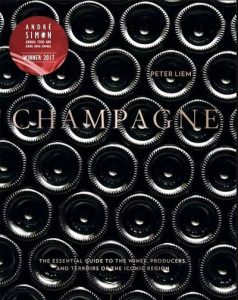 Champagne: The Essential Guide to the Wines, Producers, and Terroirs of the Iconic Regions (Ten Speed Press, 2017), by Peter Liem, is a delicious and enchanting exploration of the history and recent dramatic transformation of what is one of the most lauded places to grow grapes on the planet. Liem profiles the region's surprisingly diverse terroirs, growers and vintners. Any bubblehead will drink it up.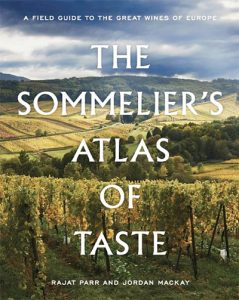 The Sommelier's Atlas of Taste: A Field Guide to the Great Wines of Europe (Ten Speed Press, 2018), by Rajat Parr and Jordan Mackay, published last year, billed itself as the first definitive book describing, region-by-region, how the canonical wines of Europe should taste. It's a wine snob's dream, and does its objective best at defining the subjectivity of flavor. By examining the intricacies of sub-regions, soils and appellations, the authors guide readers on a journey that will help them out-somm the snootiest somm in terms of the 7 Grand Crus and forty Premier Crus of Chablis, plus the terroirs of Barolo, Champagne, and Bordeaux.