Do you like your wine to be tanked? (And by tanked, we mean stainless steel tank fermented.) Great wine starts in the vineyard, but the vessel it's fermented and aged in can also have an outsize effect on its final taste. If you don't know your wood from your steel, here's a quick primer. Depending on the varietal and a winemaker's goals, wine is usually aged in either used or new barrels made from French or American oak, or in stainless steel tanks. At the most basic level, oak-aged wine tends to impart spicy (nutmeg, vanilla, clove) and warm (caramel, toffee) notes, while steel-aged wines tend to let the vineyard's purest, terroir-driven flavors shine through.
Other fermentation and aging mediums are taking off, including concrete, and even gold (look for the world's first gold-aged Champagne from Leclerc Briant in 2021). Concrete, of course, has been used to age wine since Greco-Roman times, but it wasn't until wine began to be transported by Romans across their empire in the comparably lighter wooden vessels that the benefits of oak aging were fully realized.
These days, oak is still the most widely used vessel to age wine in. Wood helps create structure and contribute to flavor; reds are typically aged in wood for a much longer period of time than whites. Concrete aging is thought to impart freshness and purity while still maintaining the complexity and mouth-feel winemakers are looking for from classic wood aging, while avoiding the buttery aromas and flavors sometimes imparted by oak. However, concrete is less porous than wood, and varietals that need more oxygen to age properly may not get enough.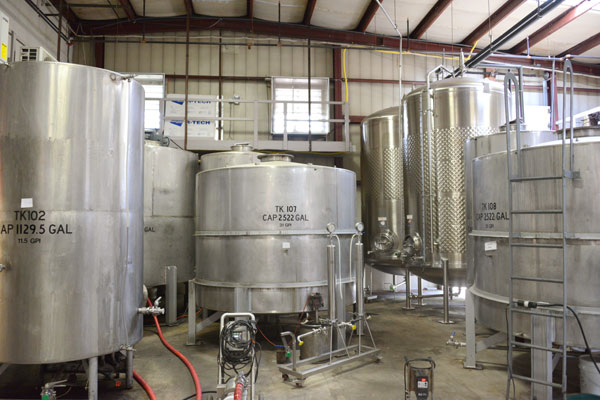 The use of stainless steel by winemakers is a fairly recent development. California vintners popularized tanks in the 20th century for a number of reasons. Besides looking super cool, stainless steel tanks are easy to clean, and they are less expensive in the long run because they are essentially indestructible, whereas oak barrels last just five to seven years. On the #winegeek side of things, winemakers can exclude oxygen from the fermentation and aging process by filling the headspace with inert gas. Temperature control is also easier. The cons of aging in steel include the risk of reduction, and the inability to naturally clarify and stabilize the wine.
If you enjoy pairing wine with food, this time of year we tend to reach for the steel-aged whites—which are leaner, with vineyard-forward notes of citrus, stone fruit, green apple, kiwi, and quince—and go with all of the farm salads, grilled fish, and mellow cheeses we're craving.
Below, some of our favorite local #tanked selections:
Whitecliff Vineyard Chardonnay
Whitecliff has spent the past few decades seeking out the best grape varietals for its particular plot of terroir; the winery is also committed to sustainability. Whitecliff grows some of the best Chardonnay in the Hudson Valley. The vineyard soil brings out notes of minerals and delicate white flowers and crisp apples. Whitecliff both ferments and ages their Chardonnay in stainless steel, giving it a light, fresh lift that is never weighed down by oak-aging. Sip it with locally caught trout or a nice farmstead cheese.
Clearview Vineyard Vidal Blanc
Clearview offers a stunning vineyard and tasting room, but also a relaxing vibe. The winery's Vidal Blanc has become one of our favorite summer sips, for its aromas of apples, citrus, and melons, and its off-dry characteristics that make it perfect for the patio and anything off the grill.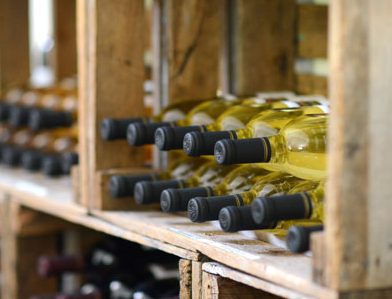 Hudson-Chatham Seyval Blanc
Hudson-Chatham Winery, the first winery in Columbia County, was opened in 2006 and built on 14 acres of south-facing slopes. Hudson-Chatham's Seyval Blanc, a French-American hybrid grape that flourishes in the Hudson Valley, tastes like honeydew melon with bright notes of citrus. Perfect with heaving farm salads or grilled chicken.
Millbrook Vineyards Tocai Fruilano
Set aside a day for a full tasting at Millbrook Vineyards & Winery, where you can take an educational tour and sip through Chardonnay, Pinot Noir, Cabernet Franc, Tocai Friulano and Riesling. Or, just snag a bottle of the stainless steel fermented Tocai, an off-dry wine with notes of summer stone fruit and white pepper, along with grapefruit and pear. It pairs well with spicy Vietnamese noodle salads, or sushi with extra wasabi.
Brotherhood Winery NY Premium Selection Riesling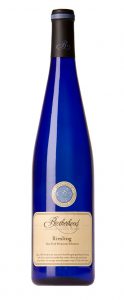 Brotherhood Winery is the grand-daddy of all Hudson Valley (and arguably, American) wines. Its first commercial vintage was produced in 1839, and it is acknowledged to be the oldest continuously operating winery in the U.S. Their New York Premium Selection Riesling is one example of a wine that has withstood the test of time. The grapes are sourced from the Finger Lakes and fermented in stainless steel tanks which allow the beauty of the grapes to shine through with delicate floral aromas and off-dry flavors of pear and apple, and a delightful, crisp edge. Because there's a touch of sweetness, it pairs perfectly with takeout Thai or simply prepared seafood.
Treasury Cider Homestead
If you love wine, but are in the mood for something else, try Treasury Cider's Homestead. Treasury Cider is made with apples grown at the family orchard, Fishkill Farms. Homestead is a dry cider made from old-growth Golden Delicious, Cortland, McIntosh, Idared, and new-growth Roxbury Russet and Ashmead's Kernel apples. The juice gets fermented in stainless steel tanks before bottling, so the end result is a crisp, apple-forward sip with ripe red apple, pear, and apple-pie flavor.
What #tanked wine from New York should we try next?