Over the last few years, New York has seen a growth in the number of people involved in home winemaking and brewing. Wine and beer aficionados are stepping up their game at home and experimenting with new production methods, local ingredients, and—of course—family involvement. Some hobbyists, spending years of perfecting their craft at home, even venture out to commercial production. What makes home winemaking and brewing attractive to so many people? What are the laws around these activities? Let's take a closer look.

The Laws of Home Production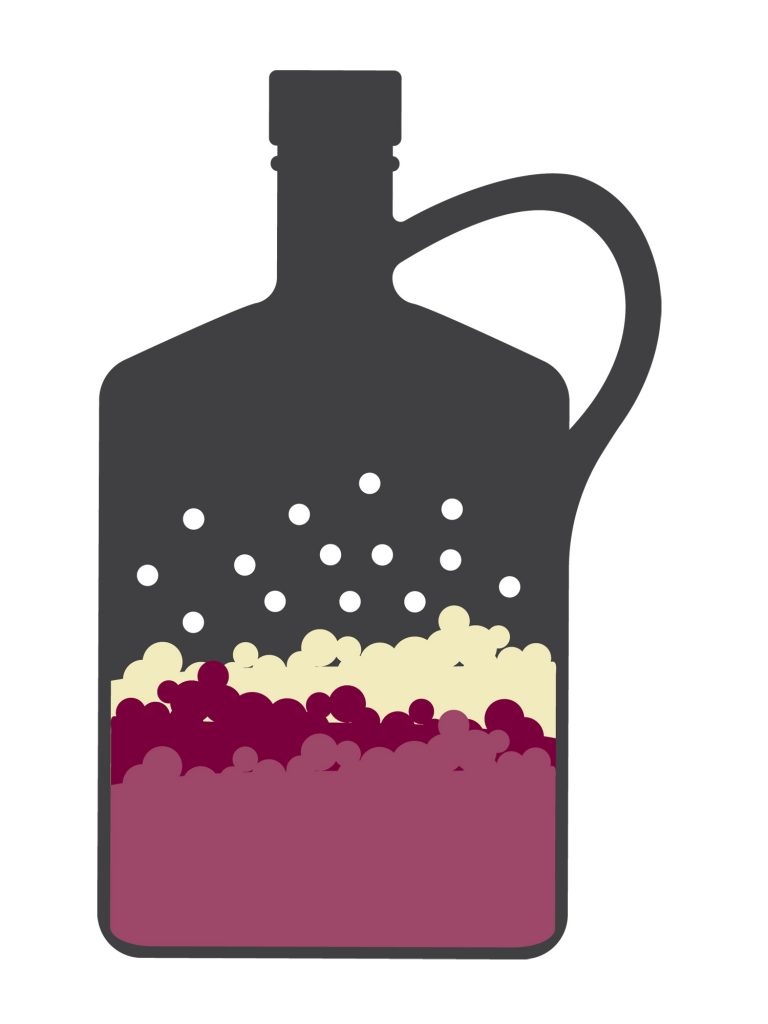 Even though alcohol beverages are a significant source of revenue for the federal and state governments, laws allows for home winemaking and home brewing without the payment of tax. Federal law allows for the production of wine, beer, and cider (by an adult) without payment of excise tax for personal or family use (i.e., not for sale). Up to 200 gallons per calendar year of wine or beer can be produced in a household in which two or more adults reside, or up to 100 gallons per calendar year of wine or beer for a household in which only one adult resides. In other words, the wine and beer produced for home use can be enjoyed with your favorite meal without the payment of excise taxes.

Interestingly, federal law considers an adult to be 18 years of age or older (but note that a greater minimum age may apply at the state or local level). The relief from payment of excise tax—which can be as high as $3.40 per gallon (for sparkling wine on the federal level)—makes home winemaking attractive to many individuals who want to test out the winemaking or brewing business before making a significant commitment.

Home production privileges do not extend to distilled spirits. Much of this stems from America's Prohibition era outlook on beer, wine, and spirits as distilled spirits were traditionally viewed as less temperate. The government also takes the position that home distilling can be dangerous, with a greater likelihood in the production of adulterated spirits.
Home Winemaking and Brewing Kits
Home winemaking and home brewing kits usually contain ingredients necessary to produce wine or beer. These kits are not regulated by the Alcohol and Tobacco Tax and Trade Bureau ("TTB") because they only contain unfermented, raw ingredients that are used to produce wine or beer (as opposed to the actual wine or beer). If wine, beer, or cider produced from such kits is used for personal or family use, it would be tax exempt and would likely fall within the home winemaking or brewing privilege. However, if the wine or beer product from such kits is produced for commercial purposes (i.e., for sale in interstate commerce), then TTB has jurisdiction over the tax, labeling, advertising, and similar types of activates. For example, if sold commercially, the labels of products made from these kits would be subject to TTB label approval.

Jerry Pantano, owner of Pantano's Wine Grapes & Home Brew in New Paltz, remarks about the increased interest he's seen over the last few years with respect to home winemaking and home brewing. "I opened my store—which sells all the equipment and supplies you need to make wine or beer at home—in 2010.

Since then, I've seen an explosion with respect to home brewing and winemaking. I know many breweries who started off with one of my home brewing kits, and they enjoyed it so much that they went on to open up a commercial brewery." Jerry notes that many wine, beer, and spirits aficionados are embracing a time change and seek products that contain local and natural ingredients. The increased concern about the source of a product's components pushes many people to explore home production. "And what's great about the Hudson Valley," Jerry comments, "is that the Valley has all the resources. People are growing hops, rhubarb, dandelion, etc., and experimenting with ingredients native to the Valley to create a more local, craft product."

The ability to make your own wine and beer at home can also be a family involvement. Mr. Pantano notices that people often come together as a family to make their own wine or beer, and they congregate at the house with the greatest space. "They bring food and make it an experience, a way to bond and connect. It is another way for people to come together, another venture." Indeed, what better way to get your family involved than being able to boast a family-made wine or beer?

Home Winemaking Centers and Brew-On-Premises
In addition to the increased interest in home winemaking and home brewing kits, many centers have developed in the New York area that allow individuals to produce wine or beer on the premises (for wine, these centers are often called Home Wine-making Centers; for beer, they may be dubbed Brew-on-Premises). These centers function as a means to furnish industry interest, as well as industry development. Usually, attendees pay a fee to use the center's space and produce wine or beer for personal or family use.

These centers are required to abide by both federal and state laws. Federal law allows both home winemaking and brewing centers to operate without qualifying under federal laws as a bonded winery or a brewery or brewpub, or without paying federal excise taxes, as long as the wine and beer produced at the centers is for non-commercial use (i.e., personal or family). In addition, TTB maintains a significant amount of restrictions that a center must comply with—such as providing non-taxpaid beer or wine as samples or providing physical assistance with bottling the final product. The center must still comply with local and/or state law, which may vary significantly depending on the state or locality and can be even more restrictive than federal law.

Last October, the New York State Liquor Authority ("NYSLA") issued an advisory on permits for wineries and farm wineries wishing to operate a home winemaking center. The advisory defines a home winemaking center as "a premises where the operator of the center provides to individuals, for a fee, ingredients and equipment for the production of wine" that is for personal or family use (i.e., not for resale or commercial purposes). In the advisory, the NYSLA specifically states that a home winemaking center "shall be located in or adjacent to the licensed winery or farm winery," thus segregating the production of wine at the bonded winery and the center. The advisory presents similar restrictions as outlined by the federal law, but also adds a few unique points, including:
Individuals producing wine at a home winemaking center shall use grapes or other fruits grown in New York State to produce the wine;
Individuals producing wine at such centers may remove the wine they produce for personal use, which the Authority explicitly extended to contests or tastings; and
The aggregate production of all individuals or households producing wine at home winemaking centers shall not exceed 10,000 gallons per year (assuming such production does not exceed limitations proposed by the center's winery or farm winery license).
Pantano's store also offers classes for individuals interested in making wine at home. "We hold and teach classes; what we do is guide, help, and teach you. At the end, you're ready to go home and make it yourself." With so many resources available in the Hudson Valley, it is inevitable that the number of people making their own wine or beer will continue to grow, and that the unique flavors or profiles of homemade wine and beers will continue to advance and change.