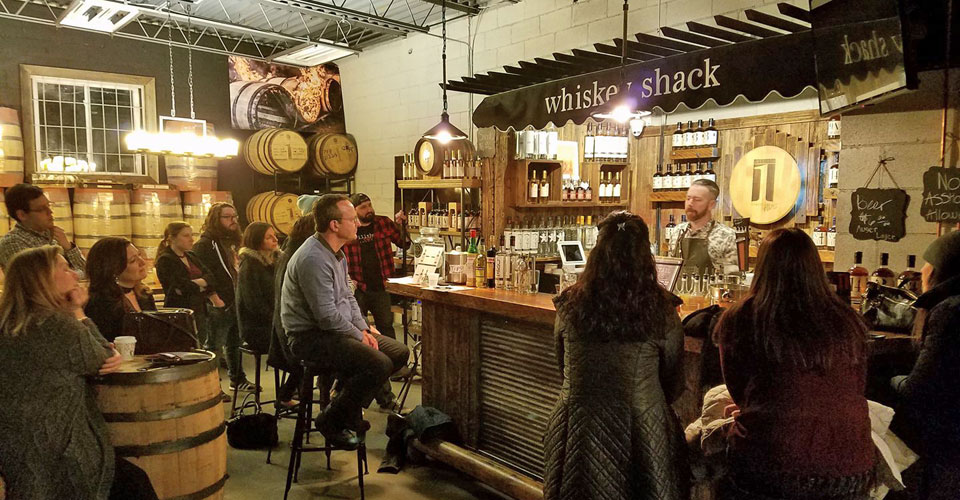 Located in Westchester County, is one of the first and only distilleries in the world to create vodka from honey. The operation began as the home to Comb Vodka, made by taking orange blossom honey, fermenting it into mead, then slowly distilling the mead twice to create the award-winning Comb Vodka.
The line soon expanded, first by using the honey vodka as a base spirit to manufacture gin—one of the first honey gins on the market. Simultaneously, StilltheOne began a transition from a clear spirits distillery to one specializing in whiskey. Their first whiskey was No. 3 Wheat Whiskey which uses New York State wheat, followed by the 914 "wheated" Bourbon, a carefully crafted recipe that uses New York State grains and is based on an old-style pilsner beer recipe.
Over the years, they've developed products that are distilled from a variety of different "mashes", including those based on beer from neighboring craft breweries to make their whiskey. StilltheOne believes in distilling their spirits in a traditional Arnold Holstein pot still, which creates a unique flavor profile. The spirits are then aged in new American Oak barrels
that impart a beautiful color and leaves the spirits with a touch of vanilla, caramel, and oak.
StilltheOne takes a lot of pride in every bottle that leaves their distillery. The painstaking measures they take to create their products translates to a perfect experience when you enjoy them neat, on the rocks, or as part of your favorite cocktail.
LOCATION
1 Martin Place
Port Chester, NY 10573
Open for tours, tastings, and private events, by appointment