Finding an excellent, informative podcast is more difficult than ever. The problem isn't meager offerings, it's the sheer volume of voices vying for listeners' attention. We are living in a podcasting Golden Age where we can listen to celebs and sportscasters, hear true crime white-knucklers, or sit in on a history lesson—not to mention news updates and analysis.
The trouble begins when it's time to make a selection. As of June 2019, there were more than 750,000 podcasts with 30 million episodes, an increase from 550,000 podcasts in June 2018, according to Apple. And according to Podcast Insights, more and more Americans are tuning in. About 51% of us have listened to a podcast at least once, and 32% of us listen to them regularly, up from 26% last year.
Research shows that podcasts are most popular among affluent, highly-educated listeners, and anecdotally, we can say that knowledge-loving gourmands are some of the most loyal podcasts listeners around. If you haven't hopped on the band-wagon yet, check out a few of our favorites and let us know on social media what we should be listening to next!

All of these podcasts will leave you thirsty for more, and may even have you digging deeper to taste for yourself what the buzz is about.
---
I'll Drink to That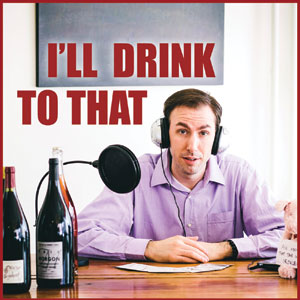 Former Daniel, Masa, and Convivio sommelier Levi Dalton, who knows just everything you can about wine, and just about everyone of note in the business, takes a straight-forward interviewer approach to his show, teasing juicy tidbits out of his guests along with the meat and potatoes. He brings on some of the most notorious and knowledgeable characters in the industry and gets them to spill about their craft, and sometimes, their personal lives and professional rivalries. A recent episode featured David Ramey of Sonoma County's Ramey Wine Cellars fame. He shares his journey from lowly cellar rat to the top of his craft, and discusses the insight he's picked up along the way about whole cluster, malolactic conversion, reduction, oxidation, tannin management, and much, much more.
---
Wine Enthusiast Podcast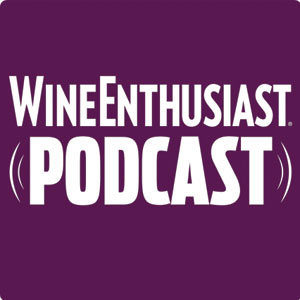 This podcast is a great primer in the world of wine, spirits, and beer. Wine Enthusiast magazine editors come on to dish gossip and share behind-the-scenes stories, all while dispensing educational bon mots and introducing listeners to some of the most interesting up-and-coming and already- arrived makers, tenders, growers, fermenters, and all-around industry maestros. A recent episode had editor and taster Anne Krebiehl behind the mic exploring the delicious history of Crémant d'Alsace with master sommelier Eric Zwiebel.
---
Wine for Normal People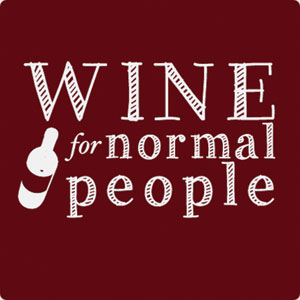 This is a wine podcast made for people who love learning about the history and culture of wine, and the people who make it, but are not interested in the dogma or condescension that sometimes accompanies such lessons. In a recent episode on Pineau de la Loire (Chenin Blanc), hosts Elizabeth Schneider and her podcast partner and husband M.C. Ice (she's the trained wine specialist, he's just a regular wine-loving consumer), discussed the grape's wide range of expressions—while also explaining the diverse global terroirs it thrives in, from France to South Africa to the Texas High Plains.
---
Beer Sessions Radio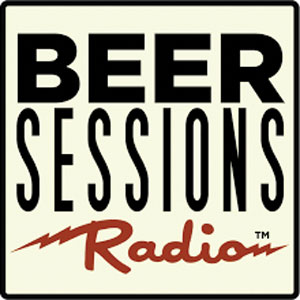 Host Jimmy Carbone is obsessed with good beer and has the ability to persuade even the most staunch beer-phobes into realizing that, yes, there's more to the stuff than just hop, grains, and water. He is one of the O.G. podcasters on the Heritage Radio Network, preaching the gospel of good beer since 2009. He brings on brewers, hops and grains growers, the folks who sell craft beers behind the bar, and the distributors who decide which stores carry which brews and why. A recent episode looked at the enviable state of New York beer with Park Leone of the New York State Brewers Association, Stefan Fleming of Empire State Development, and Jason Sahler of Brooklyn's Strong Rope Brewery.
---
Cutting the Curd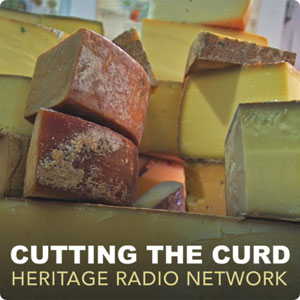 This podcast also hails from the nonprofit Heritage Radio Network. Broadcast out of Brooklyn's beloved Roberta's Pizza, HRN has become the unapologetically nerdy cool kid of the foodie podcast gang, with dozens of excellent, informative shows about all matters of culinary culture history. For example, a recent episode looked at Vermont's Jasper Hill Farm and the balance every cheesemaker must strike between pursuing the more innovative and creative fringes of their craft, and the prosaic pressures of business. If you're looking for tasty cheese curds to pair with tasty sips, this podcast is for you.
---
Edible Potluck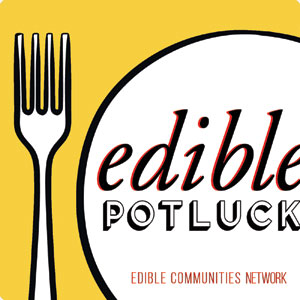 Looking for more context behind the terroir? Edible Potluck is a podcast from Edible Communities, the network of 80+ magazines across the U.S. and Canada. A recent podcast featured the inimitable cookbook author Melissa Clark and pioneering farmer Charlie Tennessen about the importance of supporting locally grown grain, and the next cool kitchen gadget that you'll need, want and use as much as your Instant Pot.