Washed-rind cheeses began as a style of monastic cheesemaking in Alsace, France, during the Middle Ages. The process involves repeated washing with diluted brines and cider, beer, spirits, or wine to cultivate bacteria on the surface of the cheese, giving it a distinctive flavor as it matures. The results can be extremely pungent, smear-ripened styles, like the Burgundian Epoisses whose red, stinky rind barely contains the creamy paste inside, or harder, firmer styles like Jasper Hill Farm's Hartwell where the bacteria is more restricted through careful washings and brushings.
Cheesemakers often collaborate with local brewers or cider makers to create unique regional styles. Creative affineurs (cheese aging specialists) will sometimes use aging caves to finish the cheese to develop a signature brand or seasonal specialty. Here are a few decadent cider-washed favorites that pair well with the Hudson Valley's diverse range of craft cider and apple spirits.
---
Murray's Cavemaster Reserve Greensward
The result of a collaboration between New York City's Murray's Cheese and The Cellars at Jasper Hill Farm in Vermont, Murray's Cavemaster Reserve Greensward features a wash of cider-based brine and just the right amount of cave aging to achieve an oozy, silky texture. Its spruce wrap lends subtle hints of pine and resin. Big and meaty.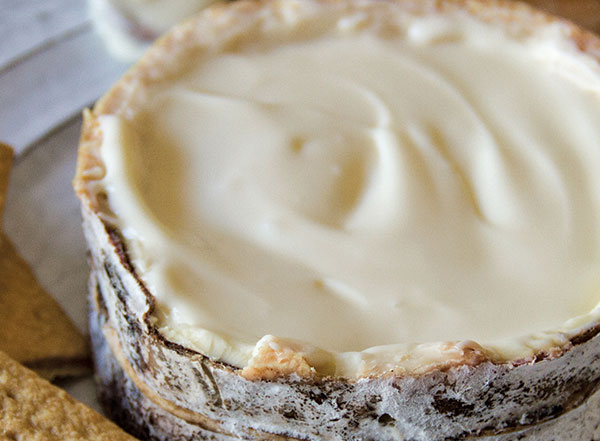 Matchups: Slightly funky, natural-style ciders or an un-aged Applejack can stand up to the hint of pine notes in the cheese.


---
Old Chatham Sheepherding Company Gatekeeper
Gatekeeper is a washed-rind triple crème made with pasteurized sheep's milk, cow's milk, and cow cream from the Hudson Valley's Old Chatham Sheepherding Company. At just a few days old, the baby cheese makes its way to Crown Finish Caves in Brooklyn where it's washed in Graft Cider's funky Farm Flor three times during its two-week stay.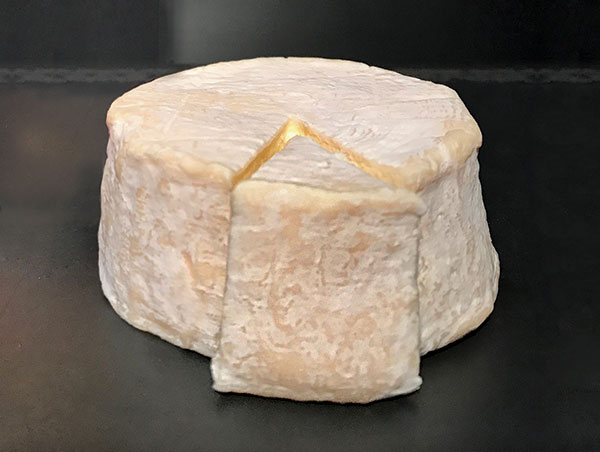 Matchups: Sparkling ciders and apple brandies balance the salty, fruity, and yeasty cheese flavor.


---
Jasper Hill Farm's Hartwell
Hartwell is a bloomy-rind style cheese from The Cellars at Jasper Hill Farm inspired by the soft cheeses of Brittany. Washed with Ice Cider lees from a nearby cidery, its flavor starts out custard-like and approachable, becoming more complex as it softens, with aromas of butter-softened leeks and crisp apple nuances. Find it only at Whole Foods.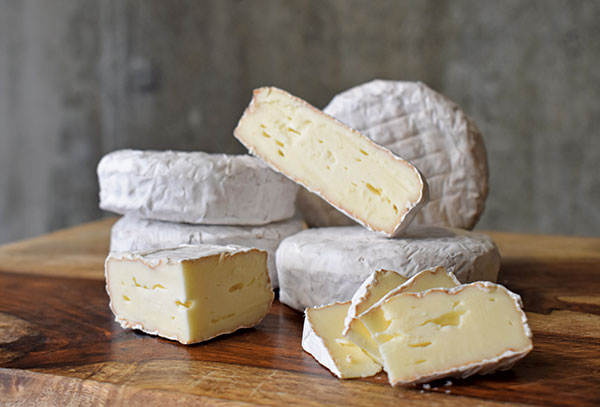 Matchups: Dry to off-dry sparkling ciders complement the fruity aromas of the cider wash; for a sweeter finish, try a local Pommeau.


---
This article originally appeared in an edition of the Ultimate Cider + Apple Spirits Guide. Header photo courtesy of Jasper Hill Farm.